A Return to Reading
Sunday, April 15, 2012, at 06:41AM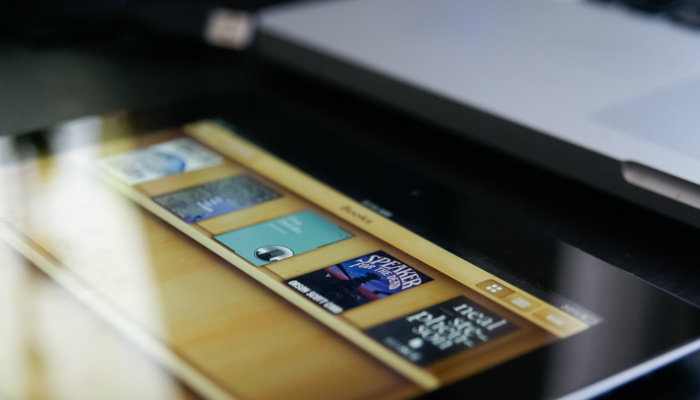 Eric Richardson
When the new iPad came out a few weeks ago, I hopped in the car and took a drive over to the Apple store at The Grove to pick one up. I had been intrigued but not seriously tempted by the first two models, but this time the new screen and a growing fascination with mobile devices made it something I couldn't resist.
My first few weeks have produced an interesting result, though: they've made me a reader again.
I've gone through four books since buying the device just a little over a month ago. I started out with Neal Stephenson's most recent release, Reamde, then circled back to some of the books that followed Orson Scott Card's Ender's Game, reading Speaker for the Dead, Ender's Shadow and Shadow of the Hegemon.
In that time no apps have become essential parts of my life, though I will admit to spending a few hours on Real Racing 2 HD (and have spent a few hours more than I will admit). I think the iPad makes an amazing web browser, and have been thoroughly impressed with the battery life.
Above all, though, I've just loved having a device that I can carry to catch up on news, do some emails, and sneak a few pages from a book every time I've got an extra minute. I've started carrying it instead of my laptop on my commute, which means that I can grab a few pages while waiting for the train and then a chapter more as I'm on the Gold Line. Sitting in Starbucks before I head into the office it's web and email, then maybe a few more pages at lunch if I'm headed off on my own.
I don't doubt that eventually other apps will find their way into my day-to-day, and I have a few ideas for ones that I could write to scratch some of my own itches, but in the meantime I'm enjoying this new return to books. Next up: Don Delillo's Underworld, a book that's been sitting on my shelf for the last few years. Here's to hoping this time I'll go ahead and read it through.
---