Archives for June 2008
June 02, 2008 by Eric Richardson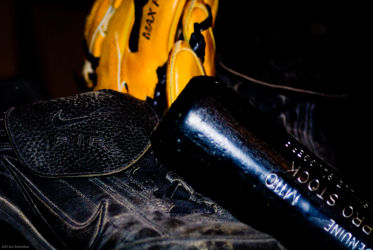 Eric Richardson
I mentioned back in February that I was taking a shot at going back out and playing some baseball this year. The season started in March, and I've now played 12 games (11 on my Saturday team, 1 filling in with a Sunday team).
Defensively I think I got comfortable again pretty quickly. My arm, which I was pretty worried about before the season, hasn't really been a problem. I'm not going to make the long throws real well, but it's not hurting me (either in the game or afterward). I've caught a little and played mostly in the outfield.
Hitting took a while. I was 1 for 10 (.100) in the first five games. In the last six, though, I'm 7 for 20 (.350). I finally got an extra-base hit on Saturday, a double to left-center.
This weekend I got a double-dip, playing Saturday and Sunday. Saturday, I caught nine innings and went 2-4 with a single and the afore-mentioned double. Sunday, I went down to South Bay as a pool player and went 4-5 with two walks, two singles, a double and a triple.
While it's nice to be a little more successful at this point, it's been a blast just being back out there. I'd missed baseball.