Archives for July 2010
July 03, 2010 by Eric Richardson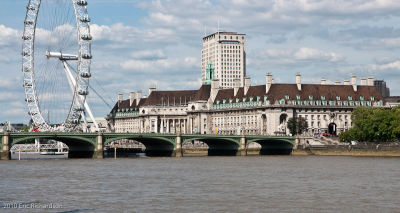 Eric Richardson
Kathy and I flew from L.A. to London yesterday to spend a little over a week visiting her sister and parents (the former of whom is living here, the latter of whom flew in yesterday as well).
We got into Heathrow a little before noon, checked into the Kensington Hotel and then toured Westminster Abbey and the Parliament building in the afternoon.
I've spent the early morning getting some work done, taking advantage of our VoIP office phone setup to make a call back to Ed to chat about a pair of stories and finding that my Starbucks card works here in the UK and enables WIFI access. Handy.
Photos from day one are posted on Flickr as a set.