Archives for February 2008
February 25, 2008 by Eric Richardson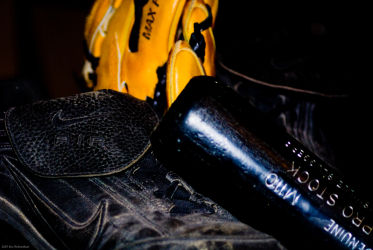 Eric Richardson
Yesterday's tryouts got postponed a week thanks to rain, but I got in a good bit of baseball related activity this week. Wednesday I met up with Zach Behrens at the Sherman Oaks Castle Park cages, hitting several rounds and realizing that even batting is a workout when you haven't done it in a while.
Saturday, though, was the real workout. Will Campbell and I met up at 10am at the Fletcher entrance to the river path, and proceeded to ride up the river and then across the valley to Sherman Oaks, roughly a 21-mile one-way from Downtown. We hit at Castle Park, grabbed a bite to eat, and then threw the ball around at Sherman Oaks Van Nuys Park. Final step was biking back across the valley to North Hollywood, where I grabbed the subway and Will continued on his two wheels.
Biggest finding for me was that I seem to still be able to make a throw from home to second, though not with especially much on it at the moment.
Rescheduled tryouts are this upcoming Sunday, so I'll know more where I'm at then.
February 19, 2008 by Eric Richardson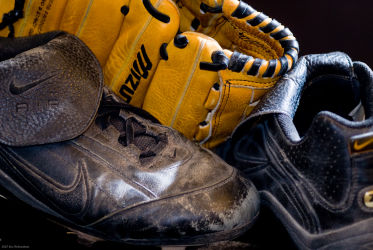 Eric Richardson
Sunday I go out to do something I've been wanting to do for a long time: play baseball. That morning I'll be heading out to tryouts for the Los Angeles Baseball League, an adult league that plays at fields scattered around the area. I last played in the summer of 2002, so I've got five and a half years of neglect to shake off my arm and bat before seeing what's still there.
I'll be looking to play the Saturday wood bat league. The last time I played wood bat I couldn't get hits to save my life. I'm hoping a new time in a new part of the country will give my luck there a little shake. After all, back then it wasn't like I was always striking out -- it just seemed like every time I made a good connection it went straight into someone's glove.
I've also managed to talk fellow IAAL-MAF member Will Campbell into coming out to tryouts. He and I are playing to hit the batting cages this week and see where we stand.
February 19, 2008 by Eric Richardson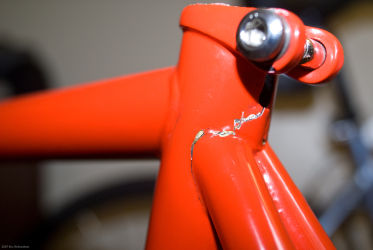 Eric Richardson
I had to drop my new bike off at the shop today. A crack had developed behind the seatpost, and spread along where the seatstay joins into the post. They'll ship the frame back up to Soma, who will presumably just send a new frame on back down.
This means that my Devinci, neglected since December, looks to get a little use over the next few weeks. I'm a little curious to see what it feels like to get back on a freewheel after riding fixed for a few months.