Archives for October 2012
October 08, 2012 by Eric Richardson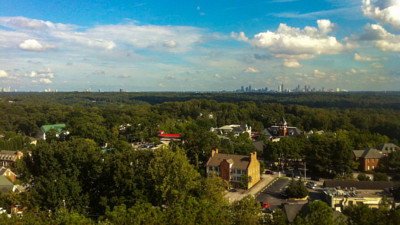 Eric Richardson
Kathy and I are now homeowners. The last week of September we closed on a townhouse in Vinings, a neighborhood tucked just inside the 285 perimeter to the northwest of downtown.
If you look at our map from back in June, Vinings wasn't really on it (and neither were townhouses), but over the summer my work relocated there from midtown. That took away the idea of looking for something near transit, and instead we ended up asking ourselves how you could really do better than somewhere in walking distance of the new office.
We decided you couldn't. — Continue Reading...