Archives for January 2022
January 16, 2022 by Eric Richardson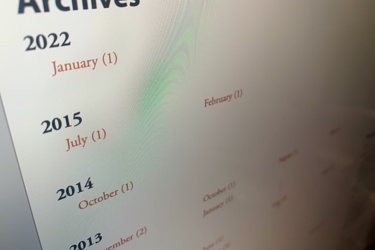 After thoroughly ignoring this site for the last six and a half years, I'm going to try to get back into a slightly better flow of posting something every now and again.
A lot has happened in between my last posts in 2015 and now. The kid who had just been born in this 2014 post is now seven and in first grade. He's got a brother, Brent, who is five. We've moved houses twice, and since early 2016 I've been working for Square, where I took a job to do Ruby code and somehow quickly ended up in payments. Turns out, it's a fun space, and six years later I'm still learning it as I help teams on Cash App's Financial Platform figure out how to move money around the world. — Continue Reading...
January 16, 2022 by Eric Richardson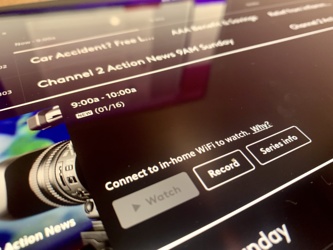 Since mid-2019 I've had redundant Internet connections here at the house, using AT&T Fiber as our primary link but keeping a Comcast connection active just in case of outages. For a long time it was just set up warm, where I would need to go down to the basement and switch a cable to switch links. Somewhere along the way a coworker pointed out that my Unifi Security Gateway (USG) supported Dual-WAN failover, and I plugged them both in.
That all works great, but there's been one nagging case I've wanted to clean up: We do use Comcast for television, and I like their Xfinity Stream app for listening to news while I'm getting ready in the morning. Because of using the AT&T Fiber link, though, the Xfinity app thinks I'm out-of-home, which limits my ability to watch in-progress recordings.
To fix that, I need to set the USG to route Xfinity traffic over the Comcast link, but leave other traffic doing its normal failover setup that prefers AT&T. That's not an especially hard ask, but it's been sitting on the todo list for a while.
When we moved in mid-2019 I turned on Comcast internet because it was the quickest to get going, but then quickly moved to using AT&T Fiber for our primary connection. I kept the Comcast internet active, though, because in this day and age redundant Internet connections seems — Continue Reading...